A better way to
manage your club members
Flexible online registration & member management for your club.
Clear & Simple
See critical metrics at a glance. Drill down for more detail.
Your custom admin dashboard lets you monitor registrations, membership and finances in a clear and simple way. Details are easy to access when you need them.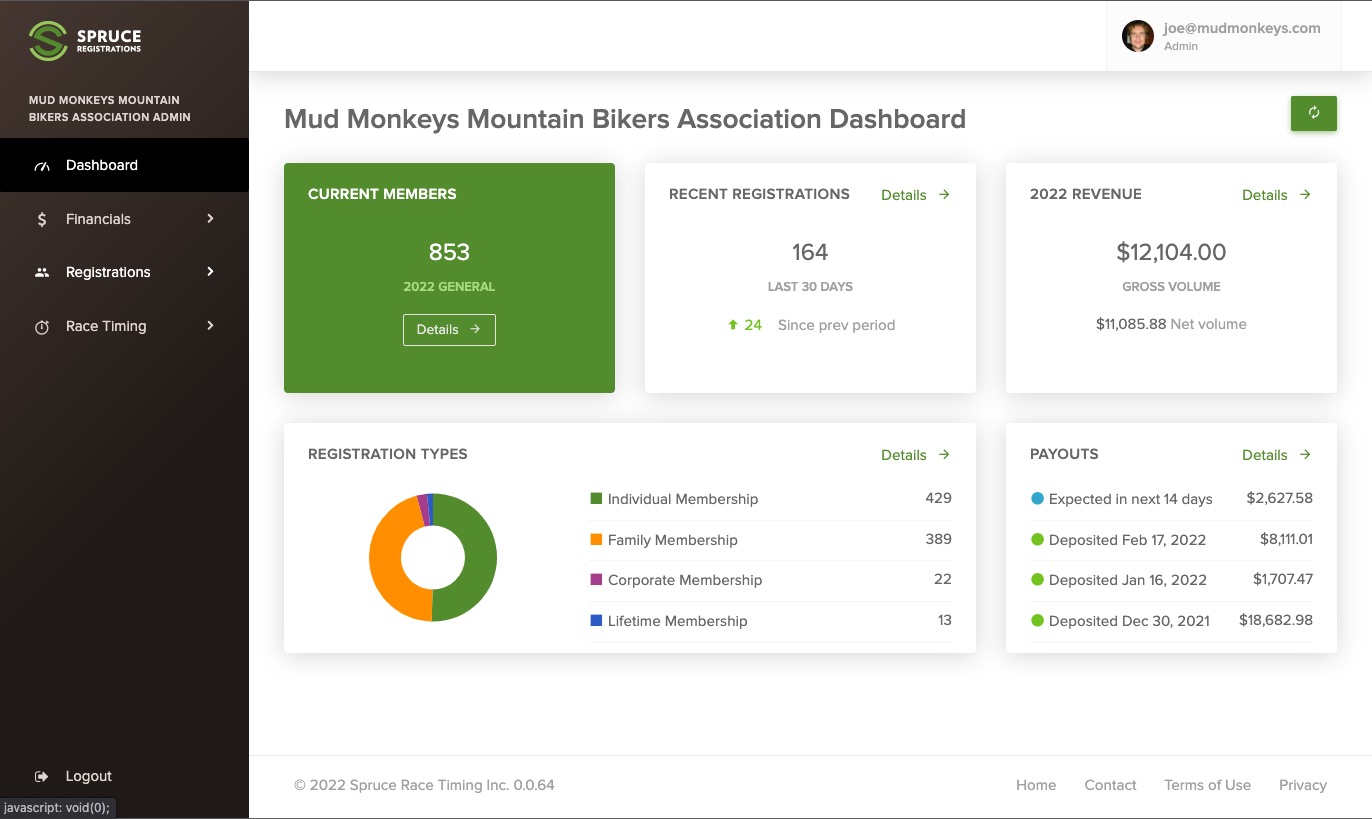 Powerful
Manage your members like a pro
A comprehensive set of functionality, delivered in a modern, robust platform.
Customizable
It's easy to adjust you registration and membership setup so it works exactly how you need it to.
Automated Renewals
Increase membership numbers and simplify your member's lives by activating Spruce's simple autorenewal feature.
Optional Race Timing
If needed, your Spruce Registrations account can integrate seamlessly with Spruce Race Timing.
Cloud-Based
Your registration and membership system is fully cloud based, running on AWS's proven infrastructure.
Secure
We employ modern, industry standard processes and encryption to ensure your data is private.
Database Backups
All your club's data is duplicated for redundancy and backed up frequently using modern practices.
Proven
Join our growing list of happy customers
Thanks to the following organizations for trusting us with their membership needs.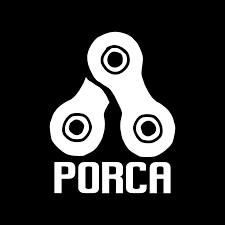 Working with Spruce is a great way to take your event to the next level. Leaving concerns about registration and timing to Spruce allows me to focus on the finer details and address any concerns that arise. Both Bruce and Andrew have been great to work with.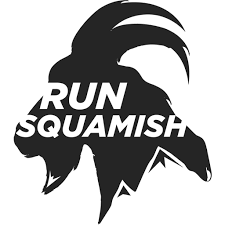 We've worked with the team at Spruce Race Timing and Spruce Registrations for the past two years. Throughout all of our events the registration process has been extremely easy and the timing has been flawless. In addition, their attention to all of our emails, questions and suggestions has been extremely expedient.
Simple Pricing
Only pay when transactions occur
No up-front or monthly fees. We deduct a predictable fee from each transaction.
6.5% + $1.45
per transaction
Note that unlike many other providers, this includes all card processing fees.
Choose to absorb the fee, or pass it on to the registrant.
Note that this is per financial transaction, not per registrant. If multiple people register together, the fee is charged once on the total transaction amount.
Created by the community
We just typed the code
Hi, we're Andrew and Bruce. The inspiration behind Spruce has always come from the community. We just brought your ideas to life. Here's to the volunteers, board members and race organizers who's ideas and ambition continue to direct and motivate us.
Andrew Blair

Co-founder
Director of Race Timing
Design & Engineering
Customer Support
Operations
And everything else

Bruce Pomeroy

Co-founder
Director of Registrations
Design & Engineering
Customer Support
Operations
And everything else
Starting back in 2008, years of volunteering with the local Squamish mountain biking club of over 2000 members, gave us deep experience with the key problems clubs and race organizers face. We experimented with creating custom mobile apps, using lasers and wireless chip scanning for race timing and built online registration and member management systems. Launched in 2014, Spruce was born out of our experiences as club board members, volunteers, race participants and technical problem solvers.